Software for EMS
More than just an ePCR, our EMS software helps you make better treatment decisions and build a stronger continuum of care.
Learn More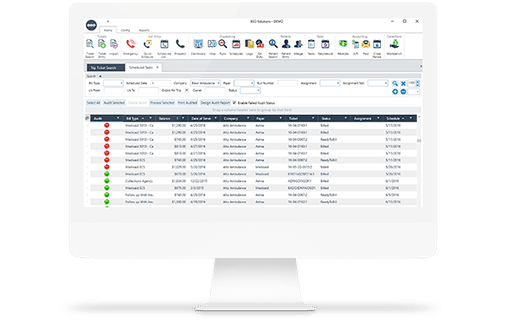 ESO Billing
Increase your revenue. By increasing your team's efficiency through claim automation, Billing maximizes the productivity of your entire billing operation.
Learn More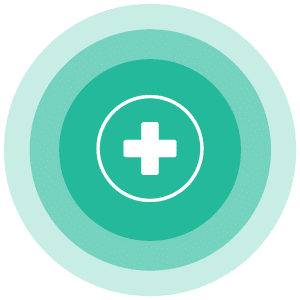 Software for Hospital
ESO helps hospitals tap into the power of bidirectional data sharing with EMS. Perform comparative analysis of hospital and EMS data, increase operational efficiency, measure and improve patient outcomes, plus much more.
Learn More
ESO Checklists
Daily operations just got a whole lot smoother. Our digitized checklists ensure your department doesn't miss a beat in keeping your agency ready and prepared for whatever call comes next.
Learn More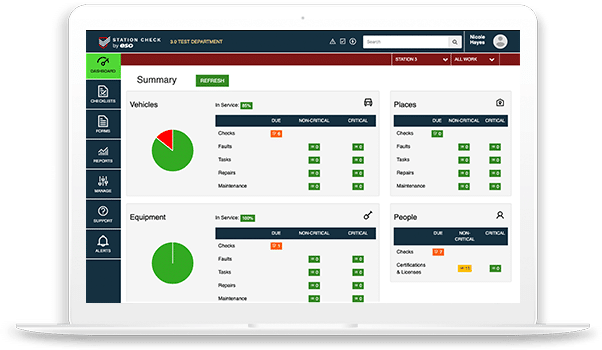 ESO Asset Management
From procurement to retirement, keep track of the assets you own. Schedule maintenance, monitor work orders, and track the lifetime value of equipment.
Learn More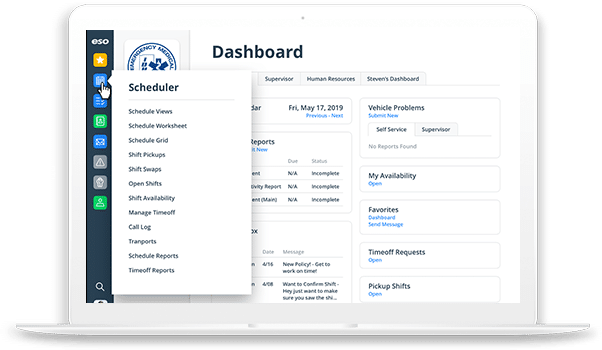 ESO Scheduling
ESO Scheduling combines schedule management, an online time clock & attendance payroll control, document management, certification tracking, messaging, and more into one accessible web-based tool.
Learn More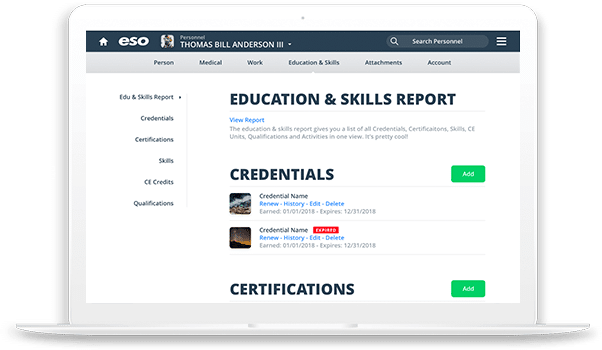 ESO Personnel Management
Master record-keeping for personnel. PM takes the worry out of tracking complex training and certifications. There's no easier way to ensure compliance – and find records in a snap.
Learn More
ESO Electronic Health Record
Take electronic patient care reporting to the next level. Discover why EMS agencies nationwide use the industry's most advanced, workflow-friendly EMS documentation software.
Learn More
Software for Fire Departments
Why waste time inputting the same information multiple times? ESO's integrated fire software products let you enter data once – we take care of the rest.