A Total Training Solution
Public safety agencies face unprecedented challenges, from security threats and natural disasters to the opioid epidemic, but often lack the tools to manage and deliver training cost effectively.
Lexipol's FireRescue1 Academy and EMS1 Academy learning platforms combine online training with features that make it easy to build assignments, manage credentials, and track and report training hours. With options ranging from short videos to full-length classes, it's easy to keep your personnel up to date, enhance safety and improve the effectiveness of your overall training program.
Improve compliance with annual training requirements
Maximize credit for roll call and field training
Reduce agency liability associated with training
Identify skills gaps and create tailored solutions for professional development
Efficiently track equipment used in training and daily operations
Seamlessly plan and execute live training events
More than 1,100 courses and 440 CEUs at your fingertips, 24/7.
Learn how to take your training program—and your personnel—to the next level.
Request a Demo
Top Notch Curriculum
Together, EMS1 and FireRescue1 Academy offer more than 900 full-length training courses on topics that span from airway management to human resources to capnography. EMS courses are CAPCE accredited and developed by a staff of subject matter experts.
Training at Your Fingertips
Since EMS1 Academy and FireRescue1 are digitally based, you and your staff members can do training anytime, anywhere. Whether interrupted by a call when training on shift or by life when training at home, you can easily pick up where you left off at your convenience.
Easily Assign and Track Courses
Manage your agency's training requirements with ease. EMS1 and FireRescue1 Academy makes assigning classes to individuals, shifts, stations, and more a snap. Built-in dashboards give you assignment tracking, course completion notices, and credential managagement access.
350+ Hours of Training
From patient handling to trauma classes, you'll find hours of education designed to improve your skillsets as an EMS practitioner and firefighter. Plus, content is refreshed annually to ensure you've always got the latest and greatest in education.
Education Managed
Create custom course paths, assign classes, track scores and more to maintain credential compliance.
Site Customization
Make your site your own with customization options including the ability to add logos, colors and more. You'll feel like you've got your own personal training site.
Expertly Developed
Information you can trust. All fire courses follow NFPA Standards and EMS courses are accredited by the Commission on Accreditation for Pre-Hospital Continuing Education (CAPCE).
Improve Your Training Process
Departmental knowledge can be challenging to share without a formalized system. That's where EMS1 and FireRescue1 Academy steps in. You can develop SOPs, training plans and specific course content that meets the exact needs of your agency.
Capture External Training
Keep your training records all in one place. Any training classes that have been taken externally can easily be entered and saved in records, so you never have to look in more than one place.
Designed for Your Department
Custom course creation lets you develop and track the topics that are vital to your department. Want to train on a particular HR process? Easy. How about a vehicle-specific procedure? No problem. Your only limit is your own imagination. You can use videos, quizzes and other features to ensure your crews learn skills specific to your agency. Plus, you can build custom workflows for onboarding, annual training, and more.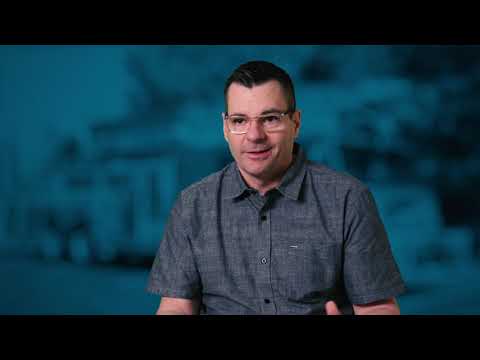 Testimonial
Better Care & Easier Reporting with EMS & Fire Software
Testimonial
Smarter Software, Better Insights with ESO
Testimonial
See What Complete EMS & Fire Software Can Deliver for Your Department.
Testimonial
Why You Should Make the Switch to ESO